Voilà quelques jours que la résidence chez B.R.A.V.E. a commencé et ce sont Melina غ, Sosucks, Ephélide et Didi Ntahl qui nous ont rejoint pour le mois de juin. Pour les trois prochaines semaines iels vont travailler sur leur projet dans nos locaux...et peut-être allons-nous voir naître une nouvelle exposition ? Suivez-nous, on vous tient au courant ! En attendant, et si on en découvrait plus sur les artistes ?


The residency at B.R.A.V.E. started a few days ago and Mélina غ, Sosucks, Ephélide and Didi Ntahl have joined us for the month of June. For the next three weeks they will be working on their project in our premises...and maybe we will see a new exhibition being born? Follow us, we'll keep you posted! In the meantime, why don't we find out more about the artists?



Sosucks
"Je suis un artiste multidisciplinaire autodidacte, j'aime transmettre mes émotions au travers de courbes via la danse ou la calligraphie arabe. J'aime déconstruire la calligraphie et apporter ma vision plus brutale de la peinture. J'ai décidé d'une vie, une grande pleine de jeux et chaque jour, une nouvelle aventure. J'y travaille tous les jours, il est très facile de retomber dans mes schémas car ils sont là pour me rassurer. Ma créativité a besoin de se donner des défis et de se sortir de ces schémas qui sont devenus des barrières à mon imagination. A terre ces barrières de peur et de jugement, je vais de front vers mes envies. Accompagne-moi à la découverte de ce monde, le tien et le mien. L'art est le jeu de mon âme."
Vous pouvez retrouver Sosucks et son travail ici :
https://www.sosucks.com/
"I am a self-taught multidisciplinary artist, I like to transmit my emotions through curves via dance or Arabic calligraphy. I like to deconstruct calligraphy and bring my more brutal vision of painting. I have decided on a life, a big one full of games and every day a new adventure. I work on it every day, it is very easy to fall back into my patterns because they are there to reassure me. My creativity needs to be challenged and to break out of these patterns that have become barriers to my imagination. When these barriers of fear and judgement are down, I go head on towards my desires. Accompany me to discover this world, yours and mine. Art is the game of my soul."
You can find Sosucks and her work here:

https://
www.sosucks.com/
Mélina ﻍ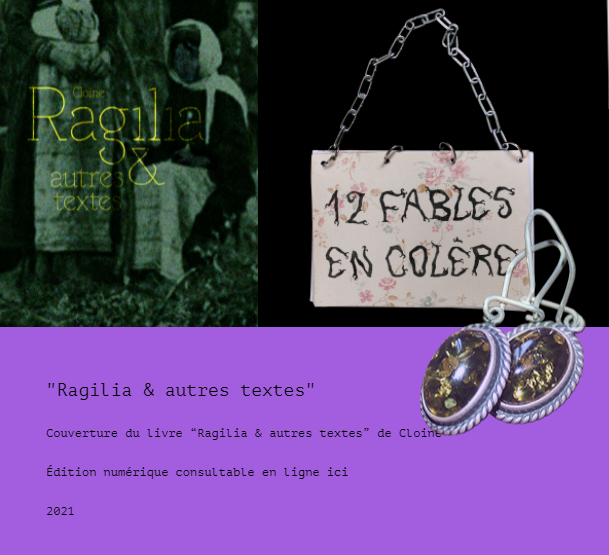 "Je m'appelle Mélina. On pourrait apposer un trigger warning sur presque tous ce que je fais. Cette intensité est importante pour moi, car c'est ce que je recherche et ce dont j'ai moi-même besoin en tant que spectatrice pour comprendre et guérir de mes propres traumas. Je cherche à apprendre à naviguer avec ces déclencheurs que je ne peux/veux éviter. En témoigne le projet sur lequel je travaille depuis plusieurs années : MUSOGYNIE, un musée de la misogynie et de ses imageries où j'observe ses imaginaires qui forgent l'inconscient collectif d'une culture concernée. Mon but est, en créant un musée dédié à la misogynie, d'aider à la tuer (car la mise en musée est aussi une mise à mort comme les musées «ethnographiques» sont mortifères) pour qu'elle prenne la poussière sur des étagères."

Vous pouvez retrouver Mélina غ et son travail ici :

www.melinaghorafi.com
Instagram :

@melinaghorafi
@musogynie
"My name is Mélina. You could put a trigger warning on almost everything I do. This intensity is important to me, as it is what I seek and need as a spectator myself to understand and heal from my own traumas. I seek to learn how to navigate those triggers that I cannot/want to avoid. This is evidenced by the project I have been working on for several years: MUSOGYNIE, a museum of misogyny and its imagery where I observe its imaginaries that shape the collective unconscious of a concerned culture. My aim is, by creating a museum dedicated to misogyny, to help kill it (because putting it in a museum is also a killing as "ethnographic" museums are mortifying) so that it can gather dust on shelves."
You can find Mélina غ and her work here :
www.melinaghorafi.com
Instagram:
@melinaghorafi
@musogynie
Didi Ntahl
"Je m'appelle Diane Ntahimpera, et je travaille dans le milieu audiovisuel. Je suis réalisatrice et scénariste, et je tente actuellement de faire développer mes projets dans ce milieu assez fermé. J'ai pas mal bossé dans la production, et il m'arrive de faire des vidéos. Je commence aussi à écrire des articles sur le cinéma et la diversité (racisme, validisme...), pour mettre le doigt sur les choses qui vont pas trop dans ce milieu. Je chante et écrit mes chansons, et (l'un de) mes rêves serait de créer un album visuel, un set de chansons qui représente tout ce que j'ai envie de dire: du féminisme intersectionnel, à la condition d'enfant d'immigrés, à la solitude, au deuil, en passant par une urgence de se réaliser à travers ses rêves, et à travers soi, en bonne milléniale. Tout cela accompagné d'une imagerie propre à chaque titre."

Vous pouvez retrouver Didi Ntahl et son travail ici :
https://vimeo.com/user13811301
https://www.linkedin.com/pulse/cinquante-nuances-de-cinquantenaires-diane-ntahimpera
"My name is Diane Ntahimpera, and I work in the audiovisual field. I am a director and a scriptwriter, and I am currently trying to develop my projects in this rather closed environment. I have worked quite a bit in production, and I sometimes make videos. I'm also starting to write articles about cinema and diversity (racism, validism...), to point out the things that are not so good in this field. I sing and write my songs, and (one of) my dreams would be to create a visual album, a set of songs that represents everything I want to say: from intersectional feminism, to being a child of immigrants, to loneliness, to grief, to an urgency to realize oneself through one's dreams, and through oneself, as a millennial. All of this is accompanied by imagery that is unique to each track."
You can find Didi Ntahl and her work here:
https://vimeo.com/user13811301
https://
www.linkedin.com/pulse/cinquante-nuances-de-cinquantenaires-diane-ntahimpera
Ephélide (Nora Kasa)
"Ces dernières années mon travail artistique prend de plus en plus de place dans mon quotidien, et cette année est un tournant. J'écris, de la poésie et des poémo-histoires ou des tranches de vie poétiques. Je fais des installations et performances aussi, que j'aime participatives, car être en représentation sans partager l'espace m'attire peu souvent. Ces dernières allient texte/poésie, impro, discussion et parfois dégustation, car elles tournent souvent autour de la nourriture. Quand je chante ou déclame sur scène par contre, j'attire cette autre persona de moi extrovertie qui a moins de mal à juste se laisser regarder et écouter. J'ai récemment re-commencé à mettre en place des collaborations audio-visuelles aussi, pour étendre mon travail à d'autres champs de création via d'autres univers".
Vous pouvez retrouver Ephélide (Nora Kasa) et son travail ici :

Instagram :
@Nora_kaaa_aaaa
"In recent years my artistic work has become more and more a part of my daily life, and this year is a turning point. I write poetry and poem-stories or poetic slices of life. I also do installations and performances, which I like to be participative, as being in performance without sharing the space does not often attract me. The latter combine text/poetry, improvisation, discussion and sometimes tasting, as they often revolve around food. When I sing or declaim on stage, however, I attract that other extroverted persona of me that has less trouble just letting myself look and listen. I've recently started doing audio-visual collaborations again, too, to extend my work into other creative fields via other worlds.
You can find Ephélide (Nora Kasa) and her work here :
Instagram:
@Nora_kaaa_aaaa